The health module helps monitoring the health of all members of the family. It is possible to keep track, for example, of diseases, hospitalizations and prescribed medicine.
Monitoring of health insurance costs and refunds is also done with the [Health] module. With MyPrivate you will know at all times, per family member and per year, the amounts billed, insured, reimbursed, as well as the balances of the deductibles.
Example of a screen of the [Health] module, here the [Medicine] tab, which allows the monitoring of medication taken by the patient.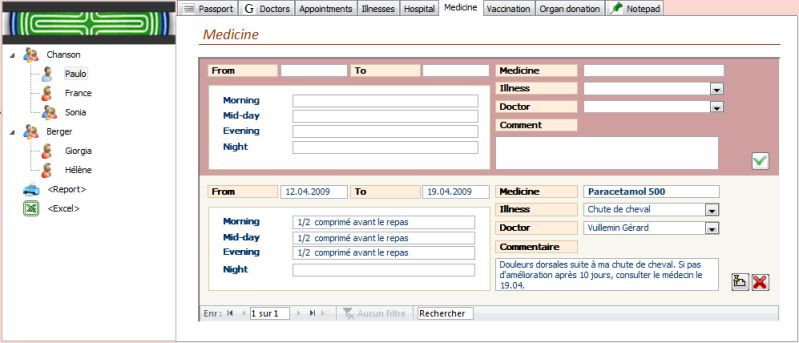 Click on the link below to download the user's manual for this module (in French only)