Whenever you need to convince a family member, a Client and even yourself to take action, often the most effective method is to use a good story.
Now, the most compelling stories combine personal experience or anecdotes with data and facts – it strengthens the argument and probability of inducing change.
That is where Insights will help: provide you with factual analysis supporting your analysis or recommendation.
As a concrete example, the CO2 footprint analysis calculated by MyPrivate is shown, and five key messages that can be used: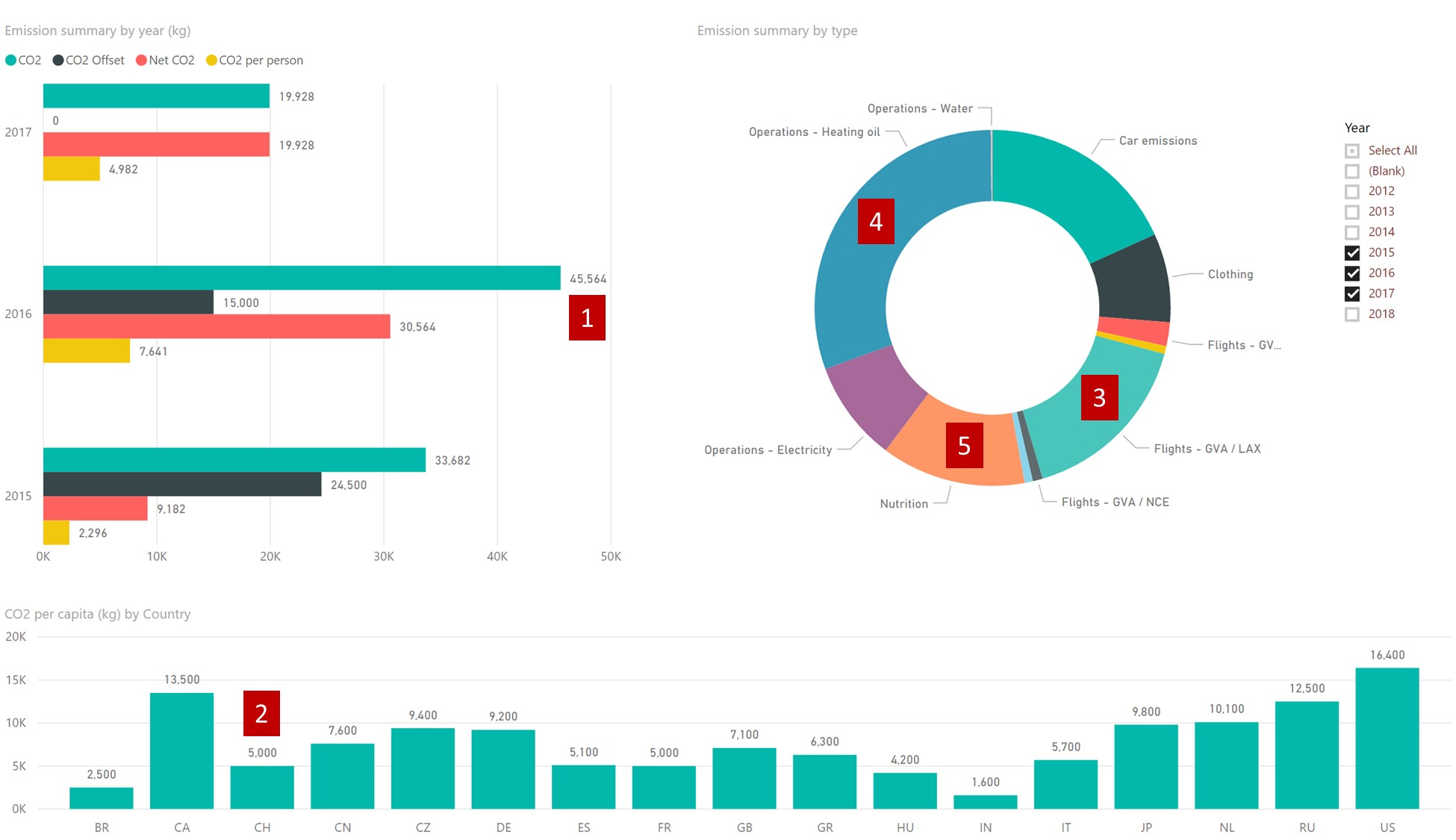 1 The family emitted 45 tons of CO2, paid a contribution to MyClimate for offsetting equalling 15 tons, resulting in a net emission of 30 tons, or about 7.5 tons per household member.
2 The family lives in Switzerland, where the average emissions are 5 tons pro capita, meaning that the family pollutes more than the average.
3 The increase of 25 tons between 2015 and 2016 was mainly due to the family taking an overseas trip to California.
4 If investments are to made to the residence, priority should be given to the efficiency of the heating system.
5 Drilling down into nutrition, an often overlooked source of emission – over 4 tons per year, will reveal that 75% is linked to the family's consumption of beef. By moving from menus predominantly based on beef to pork or poultry emissions will drop by 1.5 tons.